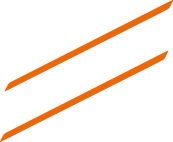 Terms & Conditions of Use (taken from I heart website):
Welcome to our website. If you continue to browse and use this website, you are agreeing to comply with and be bound by the following terms and conditions of use, which together with our privacy policy govern Copestick Murray's relationship with you in relation to this website. If you disagree with any part of these terms and conditions, please do not use our website.
The term 'Copestick Murray', 'us', 'we' or 'our' refers to the owner of the website whose registered office is 8 Woodstock Court, Blenheim Road, Marlborough, Wiltshire. The term 'you' refers to the user or viewer of our website.
The use of this website is subject to the following terms of use:
• The content of the pages of this website is for your general information and use only. It is subject to change without notice.
• Neither we nor any third parties provide any warranty or guarantee as to the accuracy, timeliness, performance, completeness or suitability of the information and materials found or offered on this website for any particular purpose. You acknowledge that such information and materials may contain inaccuracies or errors and we expressly exclude liability for any such inaccuracies or errors to the fullest extent permitted by law.
• This website uses cookies please refer to our policy published on this site.
• Your use of any information or materials on this website is entirely at your own risk, for which we shall not be liable. It shall be your own responsibility to ensure that any products, services or information available through this website meet your specific requirements.
• This website contains material which is owned by or licensed to us. This material includes, but is not limited to, the design, layout, look, appearance and graphics. Reproduction is prohibited other than in accordance with the copyright notice, which forms part of these terms and conditions.
• All trademarks reproduced in this website which are not the property of, or licensed to, the operator are acknowledged on the website.
• Unauthorised use of this website may give rise to a claim for damages and/or be a criminal offence.
• From time to time this website may also include links to other websites. These links are provided for your convenience to provide further information. They do not signify that we endorse the website(s). We have no responsibility for the content of the linked website(s).
• Your use of this website and any dispute arising out of such use of the website is subject to the laws of England, Northern Ireland, Scotland and Wales.
Cookie Policy
Cookies are small text files which are stored on your computer by your web browser and used by a website to read and write data which is used to improve your browsing experience.
Our website uses 8 cookies which fall into 3 basic categories, these are 'essential cookies', 'analytics cookies' and 'functional cookies'.
1.
Essential Cookies
- Some cookies are essential for the operation of our website. For example, some cookies allow the Content Management System we use to track your browsing session and identify you if you are logged in. This ensures that you can access the information you should be able to.
2.
Analytics Cookies
- We utilise other cookies to analyse how our visitors use our websites and to monitor website performance. This allows us to improve the website and more quickly identify and fix any issues that arise. For example, we might use analytics cookies to keep track of which pages are most popular and to determine why others are not.
3.
Functionality Cookies
- We use functionality cookies to allow us to remember your preferences. For example we may give you the option to have your username remembered if you access a password protected area or recall a preference for information of a particular type on the home page. Third party services such as Twitter, Facebook, Google Plus and AddThis may also write cookies to your computer which may be used 'on' our website to determine if you are logged in to those services should you choose to 'share' content socially.
The table below details the specific cookies that are read and written by this website (domain). This excludes cookies that are set as a result of third party services we use.
| Cookie | Name | Category/Description | More Information |
| --- | --- | --- | --- |
| Google Analytics | _utma, _utmb, _utmc, _utmz | Analytics - These cookies are used to collect information about how visitors use our site. We use the information to compile reports and to help us improve the site. The cookies collect information in an anonymous form, including the number of visitors to the site, where visitors have come to the site from and the pages they visited. | Google Analytics Privacy Policy |
| PHP /ExpressionEngine | PHPSESSID, exp_last_activity, exp_last_visit, exp_tracker | Essential - These cookies are used by the scripting language 'PHP' and our website Content Management System (ExpressionEngine) to track your session state anonymously. The exp_last_activity and exp_last_visit cookies have a lifetime of 1 year and the exp_tracker and PHPSESSID cookies expire when you close your browser window. | |
You can disable cookies for this and any website you visit using controls built into your web browser. You can use your web browser (eg Internet Explorer) to:

• delete all cookies
• block all cookies
• allow all cookies
• block third-party cookies
• clear all cookies when you close the browser
• open a 'private browsing' session
• install add-ons and plug-ins to extend broswer functionality

You can find full guidance on how to disable or otherwise control cookies that are written to your computer by your web browser at the corresponding browser vendor websites:

1. You can find out more about cookies, at AboutCookies.org and AllAboutCookies.org.
2. You can opt out of being tracked by Google Analytics across all websites by visiting http://tools.google.com/dlpage/gaoptout.

If you have any further questions or queries about how we use Cookies on our website don't hesitate to contact us.